We are MJ Jewelers Of Bellaire
Have more than 17 years of experience and 5 years located in the heart of Bellaire area. We strive to be your trustworthy Jewelers to give you the best service and experience.
MJ Workshop
All of our pieces are handcrafted with love and care at our Atelier in Bellaire Tx, we have more than 17 years of experience in jewelry. Most of our pieces take hours
of manual fabrication and most of them are handcrafted using traditional and the new jewelry technology techniques including, laser cut, laser soldering and
others.
These techniques take a long and beautiful process that concludes with manual sanding
and polishing. As well we can create the pieces that you can imagine, we design them and then make them truth.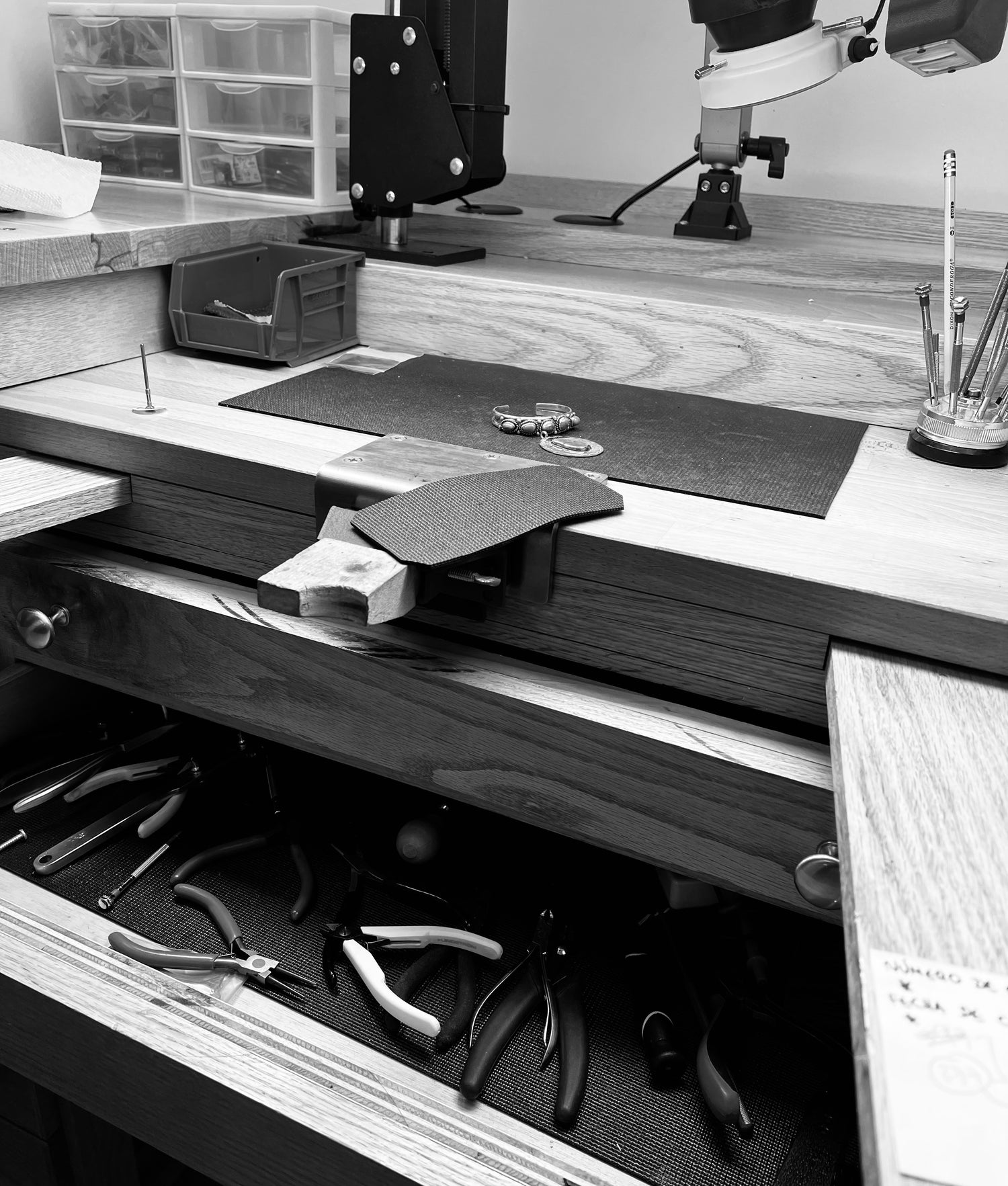 MJ Repairs
At MJ Jewelers we love to help our clients and bring you joy taking care and repairing your special jewelry. We are able to help you in many areas.
Few things that you should know
Once you leave your jewelry or repairs, it'll be ready in just one week! Also all our jewelry repairs have insurance, we always take pictures of your pieces so you will see the before and after.
MJ JEWELRY SERVICE
Soldering
Restringing
Custom design
Clasp replacement  
Watch battery
Watch cleaning

Watch repairs
Chain extenders
Polishing
Cleaning
Stemming
Engraving

How to take care of your jewelry
Polish your gold and silver pieces frequently using a polishing cloth to preserve brightness. Do this with all your rings and charms.
We do not recommend doing it on chains because this could cause damage.  
If your jewelry is stained or oxidized, contact us, we will get it like new.
Treat all your pieces with care. Especially the ones with pearls, diamonds, and gems. Avoid them from falling and hitting the floor, hot places or knocking them against hard surfaces.